Meet The Federal Data Strategy Working Group Leaders
October 3, 2018
The Federal Data Strategy will lay out a comprehensive, long-term approach to leveraging data to improve the ability of federal agencies to deliver mission outcomes, provide excellent service, and effectively steward taxpayer dollars on behalf of the American people. Agency input and participation is critical for a truly viable and sustainable data strategy with a focus on executing steps towards the change we envision. Creating working groups consisting of experts from across government to inform and develop the strategy is one way to ensure this.
These working groups are staffed by members of the 2018 Federal Data Working Groups, selected from across the Executive Branch, for their multidisciplinary experience and expertise in federal data. They come from 42 offices across 18 departments and agencies. Such widespread participation offers the diverse perspectives needed for a truly actionable Federal Data Strategy.
Each working group is centered around one of the four strategic areas: Enterprise Data Governance; Decision Making and Accountability; Access, Use, and Augmentation; and Commercialization, Innovation, and Public Use. The working groups are headed by seasoned government leaders and a working group coordinator from the Federal Data Strategy project management team – each with a proven track record of excellence.
We're proud to introduce our Working Group Leadership Team!
Dr. Sharon A. Boivin, Working Group Coordinator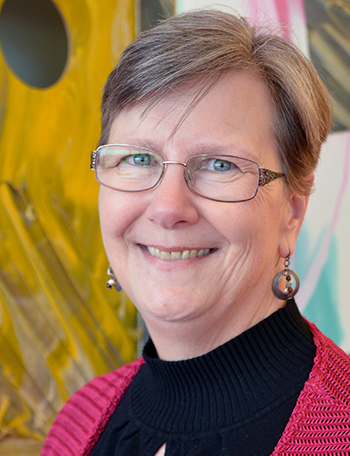 Sharon Boivin has over 30 years of experience developing, collecting, analyzing, and disseminating federal data. She has spent most of that time at the National Center for Education Statistics (NCES) in the U.S. Department of Education, where she has studied topics ranging from teacher qualifications to occupational licenses and industry-recognized certifications. She recently served on the staff of the bipartisan Commission on Evidence-Based Policymaking. In that role, she conducted research, wrote background papers, and drafted recommendations and report text on how the Federal Government could securely use confidential data to make the rigorous use of evidence a routine part of government operations. She is currently on detail from NCES to the Office of Management and Budget helping to develop a comprehensive Federal Data Strategy under the Cross-Agency Priority Goal, Leveraging Data as a Strategic Asset. She coordinates the efforts of roughly 40 Federal Data Working Group members from across the Executive Branch who are developing aspirational practices and specific action steps in the areas of Enterprise Data Governance; Access, Use, and Augmentation; Decision-making and Accountability; and Commercialization, Innovation, and Public Use. Sharon earned her Ph.D. in Education Research with a minor in Program Evaluation from the University of Virginia.
Thomas A. Beach, Enterprise Data Governance Working Group Leader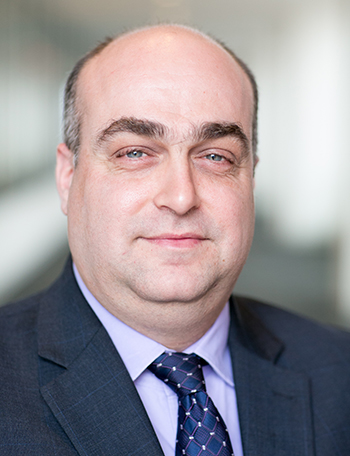 Tom Beach is Chief Data Strategist and Portfolio Manager of the U.S. Patent and Trademark Office's Patents End to End (PE2E) and Patent Trial & Appeal Board End-to-End (PTAB) initiatives. In these roles, he serves as part adviser, part evangelist for improving data strategy and governance to drive business value as part technologist, and part developer of new data products. He also works to ensure that agency systems keep pace with private sector technology to provide effective and modern IT for patent application examination Beach's USPTO career spans a variety of key roles. He was the founder and portfolio manager of the Digital Service & Big Data (DSBD) initiative, which worked to unleash and unlock the value of patent and trademark data through data science and machine learning to ensure that patents and trademarks are of the highest quality. Currently, Tom is serving as a Working Group Lead on Enterprise Data Governance for the Federal Data Strategy laid out a new Cross- Agency Priority (CAP) Goal: Leveraging Data as a Strategic Asset of part of the President's Management Agenda. He also served as a senior advisor in the Office of the Under Secretary of Commerce for Intellectual Property, working to advance the USPTO's mission of delivering timely and quality patents and trademarks. Tom served as USPTO's lead on Cancer Moonshot Task Force Data Working Group incentivizing external teams to exploit patent data in novel ways through challenge that enhanced our understanding of the links between cancer research, invention, and commercialized therapies. As a patent examiner and supervisor, he covered Offshore Oil & Gas Technologies and Business Methods (Fixed Income & Stock Trading and Portfolio Management). A graduate of the Georgia Institute of Technology in Engineering, Tom received his Master's Degree from Georgetown University's McDonough School of Business. He has been a guest speaker at the White House Open Data Summit, Scheller College of Business at Georgia Tech, and the Harvard Business School. Most recently, Tom was nominated for FedScoop Top 50 Federal Leaders of 2018 and appeared on Government Matters – Tech Leadership Series.
Anne Fletcher, Decision Making and Accountability Working Group Leader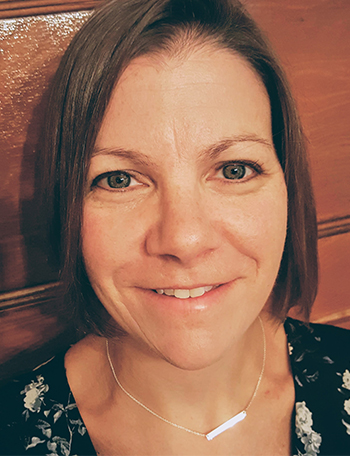 Anne Fletcher currently serves as a Social Science Analyst in the Office of Policy Development & Research (PD&R) within the U.S. Department of Housing and Urban Development (HUD) where she helps to develop and implement the Department's research and evaluation agenda relating primarily to homelessness and housing for vulnerable populations. In this role, she is responsible for planning, designing, and managing contracted research projects in these policy areas. During FY 2017, she served as a Senior Policy and Research Analyst for the Commission on Evidence-Based Policy Making, a bipartisan Commission created by PL 114-140 and charged with reviewing and making recommendations to the Congress and the White House on a broad range of issues related to data, data accessibility, program evaluation, and related infrastructure. Prior to coming to HUD, she served as a Social Science Analyst at the Department of Health and Human Services, Office of the Assistant Secretary for Planning and Evaluation (ASPE), Office of Human Services Policy, where she was the lead analyst within ASPE regarding policy and research issues related to homelessness. Anne began her Federal career as a Presidential Management Fellow at the National Institutes of Health (NIH). She graduated from Rutgers University with a B.A. and received her M.P.A. and M.S.W. from Columbia University.
Matthew Greene, Access, Use, and Augmentation Working Group Leader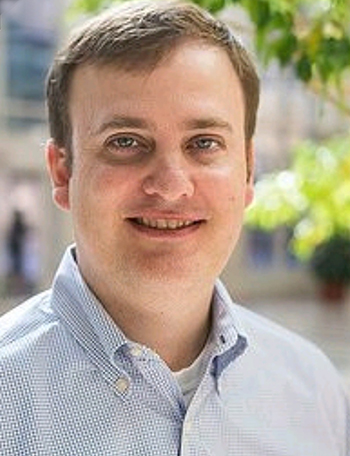 Matt Greene is an Education Research Analyst at the U.S. Department of Education, where he oversees higher education and data initiatives for the Department of Education's Policy and Program Studies Service (PPSS) within the Office of Planning, Evaluation, and Policy Development (OPEPD). He joined PPSS in 2016 to work on projects such as the College Scorecard, which he manages today. Matt also plays a leadership role in other data initiatives, including InformED, which enables a wider audience to more easily access data and inform decision-making. Matt joined the Department of Education in 2010 as a Research Scientist with the National Center for Education Statistics, serving as a lead for data integration activities and as a liaison to internal and external stakeholders on data projects pertaining to higher education. He has over fifteen years of experience spanning the public sector and private enterprise. A graduate of Virginia Polytechnic and State University, he also received a Master's in Business Administration from the College of William & Mary. Matt has spoken on the topics of access and quality related to administrative data in forums such as the Federal Committee on Statistical Methodology's policy conference, and is a champion of broad and appropriate data use.
Dr. Edward J. Kearns, Commercialization, Innovation, and Public Use Working Group Leader
Ed Kearns is the first Chief Data Officer for the National Oceanic and Atmospheric Administration (NOAA), leading the development of strategies and practices for managing NOAA's data as a national asset. Ed is seeking to promote new uses and wider understanding of environmental data through new partnerships and technologies, such as the NOAA Big Data Project. Prior to his position as NOAA's Chief Data Officer, Ed led the NOAA Climate Data Record program and data archive activities; guided coastal ecosystem restoration projects for the National Park Service and evaluated environmental "big data" to inform Everglades restoration; and vicariously calibrated NASA satellite ocean information products and developed regional ocean data management systems as a professor at the University of Miami. He earned a B.S. Physics and Marine Science from the University of Miami and holds a Ph.D. in Physical Oceanography from the University of Rhode Island.
To learn more about the other team members in the work groups, please see strategy.data.gov/team.
To subscribe to the Federal Data Strategy newsletter email federaldatastrategy@gsa.gov.